Carpet Cleaning Services in the Philadelphia, PA Area
Are you searching for a local Philadelphia, Pennsylvania carpet cleaner to clean your carpeted and tile areas? Certified Green Team has provided professional carpet and floor cleaning services in the Philadelphia area for more than 7 years. A broad spectrum of carpet cleaning services is available to homes and businesses to keep them looking great, including steam cleaning, carpet stain removal, odor removal, and much more. Certified Green Team utilizes highly trained employees and safe yet effective cleaning solutions to clean carpeting, area rugs and floor surfaces using our state of the art hot water extraction system. Call (267) 365-3679 today for a free carpet cleaning estimate.
---
Call for a FREE Quote
---
.
Why Choose Certified Green Team to Clean Your Carpets?
Carpets, rugs, and upholstery are thoroughly cleaned, sanitized and deodorized
Our top-notch cleaners always use organic cleaning products
All work is done by Certified Green Team employees, not sub-contracted employees
No job is too big or small for our experienced carpet professionals
We are highly skilled, trained and licensed in water damage restoration
For carpet cleaning done right, call Certified Green Team, your local cleaning experts. Since 2016, carpet cleaning technicians from Certified Green Team have provided quality carpet cleaning in Philadelphia, throughout Philadelphia County and surrounding areas. We offer residential carpet cleaning for area houses, apartments, and condominiums. Call (267) 365-3679 today to find out about our current residential carpet cleaning specials.
From small medical facilities to corporate offices, Certified Green Team is fully equipped and expertly staffed to provide your business with professional carpet cleaning services. Impress your clients and maintain good air quality for your employees with regular commercial carpet maintenance. Call (267) 365-3679 and ask about our flexible scheduling and maintenance contracts.
Are you concerned about the presence of germs in your home or the spread of viruses in your Philadelphia office, church, school or public building? The disinfection team at Certified Green Team is ready to respond. All surfaces are treated with EPA recommended products that kill 99.9% of all viruses and bacteria. Keep your employees and loved ones safe and healthy.
Benefits of Regular Carpet Cleanings by Certified Green Team
Your floors take the brunt of the foot traffic that comes through your home or office building. Carpet fibers trap mud, dirt, dust, and allergens every day, serving as an air filter to trap and hold particles within, rather than letting them float through the air. However, there is a limit to the volume of particles and pollutants that your carpet can hold. When saturated, those particles are released into the air once again, where they can become an irritant to respiratory systems, especially for those who suffer from allergies.
Regular carpet extractions will remove the embedded debris and allergens from your carpeted flooring. This will improve the air quality of your building as well as preserve your flooring investment. This is because those particles of dirt that become trapped, will damage the carpet fibers when walked on. Call (267) 365-3679 to schedule a hot water extraction cleaning for your Philadelphia area carpet.
We are a marketplace for customers and local providers.
---
Call for a FREE Quote
---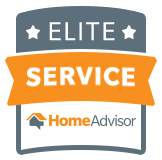 Disclaimer: All sales and inspections by Certified Green Team are final. We use only the highest quality local technicians. Nationwide independent, technicians allow us to provide, prompt quality service at a competitive price. Local contractors affiliated with Certified Green Team are privately vetted, licensed, and insured.