Disinfection Services
Kills 99.9% of Viruses, Bacteria, and Other Germs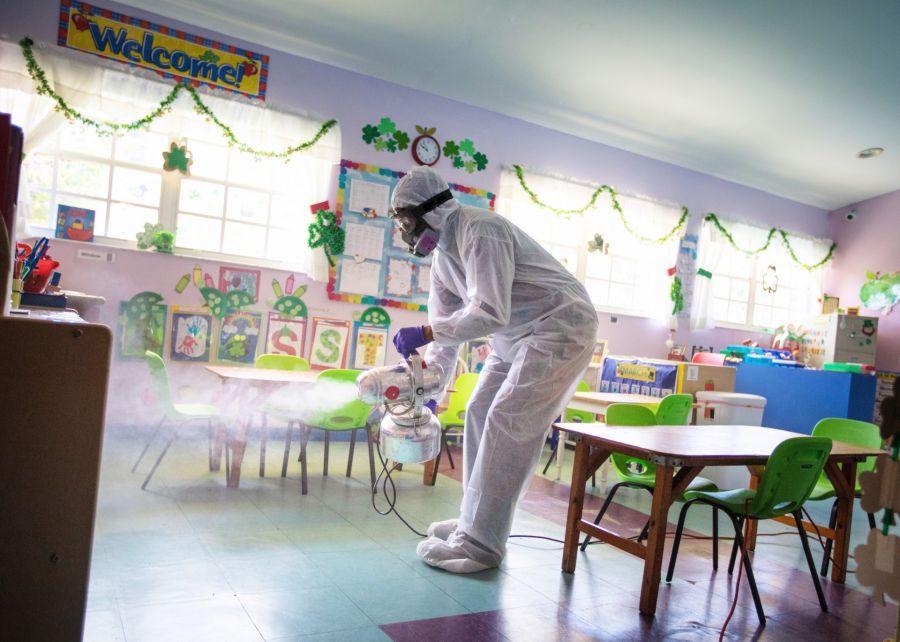 Viruses have been spreading throughout the United States. In addition, cases of the flu are on the rise. Many people have asked how to minimize the spread of viruses within their work environments to stay safe and healthy. Certified Green Team specializes in commercial office disinfection services. We comply with the CDC guidelines to kill viruses and other germs.
15% Off
Full Disinfection
expires 09/30/2023
---
Call for a FREE Quote
---
How to Prevent Spread of Viruses
There has been an increase in viral illnesses throughout the United States, and we are continually learning about them. Luckily, the same procedures and products that kill flu viruses and prevent the spread of germs will also kill other viruses.
In addition to using Certified Green Team's disinfection services, here are some guidelines recommended by the CDC:
Reducing Spread of Viruses in the Workplace:
Employees who report having a fever should stay home.

Frequently clean and disinfect (or call Certified Green Team to disinfect) all surfaces that come into contact with people, such as shared tablets, computers, light switches, doorknobs, and faucets.

Use EPA-approved products that can kill 99.9% of bacteria and viruses or call Certified Green Team for disinfection services at (267) 365-3679 or to obtain a quick, fair quote.

Keep common areas and restrooms stocked with disinfecting hand soap or alcohol-based hand sanitizer.

Recommend that staff frequently wash their hands by scrubbing with soap for a minimum of 20 seconds.
Why Call Certified Green Team for Disinfection Services?
Certified Green Team has provided disinfection services and follows practices outlined by the CDC to keep the spread to a minimum.
Certified Green Team's crews are well trained and supervised to comply with proper procedures when cleaning and sanitizing homes and offices.
When an outbreak of a virus is suspected, Certified Green Team follows a disinfection protocol designed to kill germs, preventing spread.
These steadfast practices, combined with frequent hand washing, are the best-known measures to prevent the spread of viruses.
---
Call for Fast FREE Quote
---