Upholstery Cleaning
Sofas | Couches | Sectionals | Loveseats | Chairs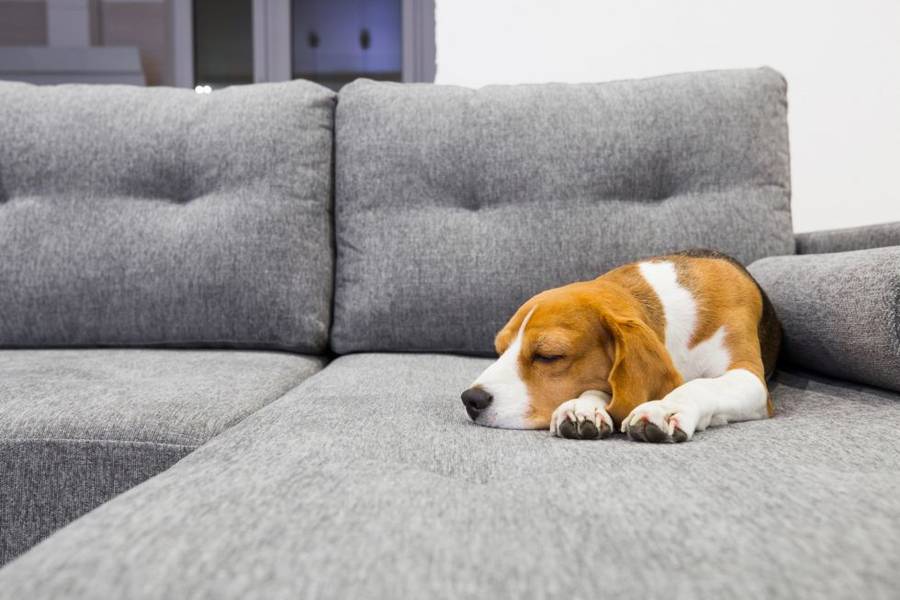 Sofa Cleaning Special
Only $79
(For small sofas up to 3 seats)
expires 09/30/2023
When it's time to clean your upholstery, leave it to the pros! It's both effective and economical to call Certified Green Team to clean your upholstered furnishings. We specialize in cleaning area upholstered furnishings completely, while protecting the fibers. Simply call (267) 365-3679 for a free quote and easy scheduling.
---
Call for a FREE Quote
---
★★★★★
"My couches are very old and I never had them cleaned. I'm not one to throw things out. So I looked for an upholstery cleaning company. They came out the next day, and I am shocked at how clean my upholstery now looks. Thank you certified green Team fit the excellent upholstery cleaning service."
Mason N
Our Professional Upholstery Cleaning
Since upholstery, such as cushions and love seats trap dust, they need to be cleaned regularly to prevent triggering allergies. Regular vacuuming is often enough to remove dust from the surface of your furniture, but once or twice a year, upholstery should be professionally deep cleaned. Be sure to choose a carpet cleaning professional who is experienced in caring for upholstery. Care must be used in order to protect the color, texture, and quality of the upholstered fabrics from the damage that harsh chemicals or overly powerful psi can render. Certified Green Team understands this, and offers a unique balance of effective yet safe upholstery cleaning.
Nothing cleans upholstery deeper than professional steam cleaning. Certified Green Team is a leading professional carpet and upholstery cleaner, using state of the art equipment, and safe and effective cleaning solutions to deep clean your carpeted surfaces and upholstery. With over 7 years in business, Certified Green Team has built a reputation of quality and timely service that homeowners trust. Call today to schedule your service at (267) 365-3679.
Certified Green Team's Upholstery Cleaning Process
Through the years, Certified Green Team has refined its upholstery cleaning process to provide the best quality service at an excellent price.
Our cleaning process involves using ultra high-powered vacuums to first remove surface dirt, followed by the application of a safe carpet cleaning solution to help break down and pre-treat tough stains. It must be noted that all cleaning products used are safe for people, pets, and the environment.
Next, hot water extraction is done with the means of a commercial grade machine to help the solution reach deep within the fibers from effective cleaning. The upholstery is then rinsed to remove any excess water. Your freshly cleaned carpets are ready for use within just a few hours.
---
Call for a FREE Quote
---
Outstanding Reviews!
5 Stars on Google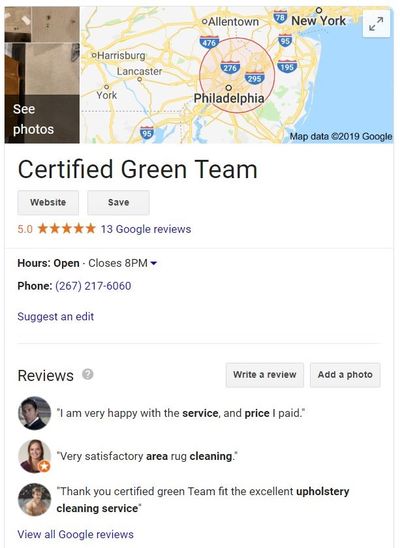 ---
Call for Fast FREE Quote
---