Area Rug Cleaning in Upper Holland, Pennsylvania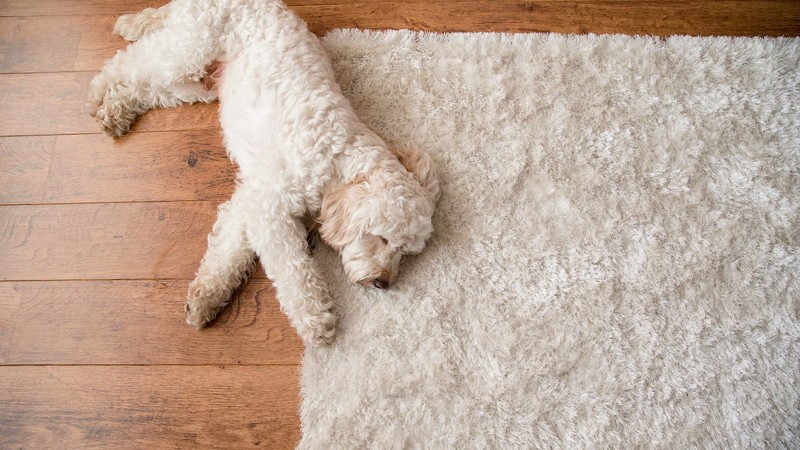 Need an area rug cleaned in Upper Holland? Upper Holland's carpet and rug cleaning professionals at Certified Green Team have been in the carpet cleaning business for more than 7 years. Our rug cleaning products are designed to give the best cleaning results available without causing any damage. Our professional service and carpet cleaning expertise has made Certified Green Team the best area rug cleaner in Bucks County, Pennsylvania. Call (267) 764-4114 today for a free rug cleaning quote.
---
Call for a FREE Quote
---
Dirty Rug in Upper Holland? Certified Green Team Can Help!
Get your rug's true colors back with a powerful deep cleaning by Upper Holland's area rug cleaning specialists at Certified Green Team. Certified Green Team provides top quality deep cleaning for all types of traditional and specialty rugs in Upper Holland, including,
sheepskin & rawhide
natural fiber (jute or cotton)
hand-woven
shag & plush
textured & sculptured
braided
wool & synthetic
Moroccan, Oriental, or Persian
We've been professionally cleaning area rugs in Upper Holland, PA since 2016.
Certified Green Team Keeps Your Rug Clean and Safe
One off-the-shelf product is not going to work on every type of rug. In fact, using the wrong product or cleaning technique can result in permanent rug damage. Our professional rug and carpet cleaners in Bucks County are trained to determine the correct cleaning product and the safest cleaning method for every type of rug out there. Certified Green Team will identify and pretreat trouble spots, surface vacuum, then rinse via hot water extraction. Call (267) 764-4114 to schedule a professional Upper Holland, Pennsylvania area rug cleaning.
---
Call for FREE Area Rug Cleaning Quote
---
WHAT CUSTOMERS ARE SAYING:
5★★★★★ - "Great deep organic carpet cleaners."

Kylie J, Carpet Cleaning in Wyncote, PA

2019-07-27

5★★★★★ - "Great organic deep carpet cleaners."

Peter M, Carpet Cleaning in Manayunk, PA

2019-05-28

5★★★★★ - "Fantastic carpet cleaning service. All the stain on my carpet came out."

Richard D, Carpet Stain Removal in East Falls, PA

2019-05-28

5★★★★★ - "They are good at there job."

Mar B., Area Rug Cleaning in Camden, NJ

2019-04-29

5★★★★★ - "When it comes to carpet cleaning they are the best"

Rick H, Carpet Cleaning in East Falls, PA

2019-04-29

5★★★★★ - "Excellent carpet cleaning service. The technician did some magic to get rid of the stains on my carpet."

Alex Baker in Philadelphia, PA

2019-04-04

5★★★★★ - "I had my oriental rug cleaned by them. It came back looking new."

Tammie J., Area Rug Cleaning in Glenside, PA

2019-03-27

5★★★★★ - "Wonderful carpet cleaners. I will call again."

Jana T., Carpet Cleaning in Roxborough, PA

2019-03-27

5★★★★★ - "I had them clean my upholstered couch. They brought it back to life."

Jeffrey M, Upholstery Cleaning in Hollywood, PA

2019-03-27

5★★★★★ - "My parents left me a very expensive karristan rug. It's been collecting dust in my storage for years. One day I opened it and noticed little eggs all over the rug. I was very upset I didn't want to throw out something my partner left me. I searched for a rug cleaning company near me. I found them and called. The office was very knowledgeable and gave me all types of advice. I decided that it would be better to let them clean my rug. It took almost 2 weeks but my rug came back fresh, and egg free."

Thomas, Area Rug Cleaning in Philadelphia, PA

2019-02-27

5★★★★★ - "I bought a new rug, and after a week it got stained by my dogs. I was livid it was brand new. Not knowing what else to do, I googled oriental rug cleaning. When I clicked on certified green team I found so much helpful info on their website, that I decided to go with them. The office was very helpful in booking me an appointment right away. When the tech came he offered a special type of rug cleaning process, and it took out th me stains! I am very happy with the service, and price I paid."

Louis G., Area Rug Cleaning in Roxborough, PA

2019-02-27

5★★★★★ - "My couches are very old and I never had them cleaned. I'm not one to throw things out. So I looked for an upholstery cleaning company. They came out the next day, and I am shocked at how clean my upholstery now looks. Thank you certified green Team fit the excellent upholstery cleaning service."

Mason N, Upholstery Cleaning in Philadelphia, PA

2019-02-27

5★★★★★ - "Amazing job on cleaning carpet, very professional and very prompt too."

Anonymous, Carpet Cleaning

2019-01-17

5★★★★★ - "Swift carpet cleaning, no selling points just great carpet cleaning service. I will use them again."

Alexis Smith in Allentown, NJ

2019-01-15
---
Call for FREE Area Rug Cleaning Quote
---