Carpet Cleaning in Hulmeville, Pennsylvania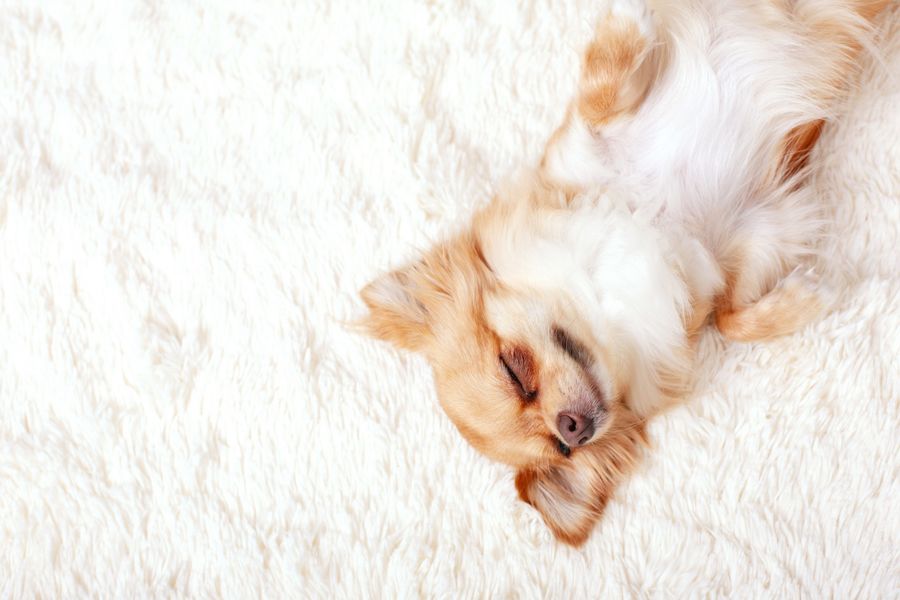 Are you in need of a professional carpet cleaning service in Hulmeville, Pennsylvania for residential carpet cleaning? Want to keep your commercial flooring looking great? Vacuuming your carpets and rugs on a regular basis and spot treating small stains are great ways to keep the surface of your carpeting clean in the short term. However, nothing cleans carpets deep down like professional carpet cleaning, and there isn't a finer carpet cleaner in Hulmeville than Certified Green Team! Over time, dirt and debris get tracked inside, where it falls into the carpet fibers and becomes trapped. Certified Green Team top of the line commercial carpet cleaning equipment, safe and effective solutions and over 7 years experience to great use to properly deep clean your carpeted surfaces and area rugs.
$69
2 Rooms of Carpet Cleaning
expires 12/31/2023
$79
3 Rooms of Carpet Cleaning
expires 12/31/2023
$99
4 Rooms of Carpet Cleaning
expires 12/31/2023
---
Call for a FREE Quote
---
Choose Certified Green Team for Carpet Cleaning in Hulmeville
For over 7 years, Certified Green Team has built a superior team of well-trained carpet cleaning technicians. Our mission is simple: to make your carpets look their best and keep them looking great, at an affordable price. As a passionate local small business, we have honed the skills and refined the process of cleaning carpets efficiently and thoroughly, and at a great price. Our commercial-grade carpet extraction system provides powerful extraction to remove ground-in dirt and stains. We use child and pet-friendly carpet cleaning solutions and deodorizers that effectively neutralize odors, and leave your carpet looking new and smelling fresh. Regular carpet cleaning in Hulmeville by Certified Green Team can extend the life of your flooring investment. Simply call (267) 365-3679 to schedule a professional carpet cleaning today.
Certified Green Team Delivers Truly Clean Hulmeville Carpeting
Believe it or not, the dirtiest part of a rental or home generally isn't the bathroom, it's the carpeted surfaces! You see, carpeting acts as a giant filter, collecting all the dirt and yuck from outdoors. Those particles along with dust and pollen get trapped inside its fibers. As excellent as they are as air filters, if your carpets and rugs are not regularly vacuumed and periodically extracted, they will reach capacity. When this happens, as people continue to walk over the carpet, the particles have nowhere left to go but back into the air.
Certified Green Team recommends having your Hulmeville carpets professionally cleaned semiannually. If you suffer from allergies, you may want to have your carpeting steam cleaned more frequently. Take the first step in getting rid of ground-in dirt by calling (267) 365-3679. Certified Green Team has been cleaning carpets in Hulmeville for more than 7 years and can get your carpets back to "truly clean".
Our Effective Hulmeville Carpet Cleaning Process
Over the years, we have refined our carpet cleaning service for Hulmeville residents and businesses to provide the best quality service at an excellent price.
First, Certified Green Team's cleaning crew uses ultra high-powered vacuums to remove surface dirt.
Next, a powerful yet safe carpet cleaning solutions are applied to help break down and pre-treat tough stains.
All Certified Green Team cleaning products are safe for people, pets, and the environment.
Hot water extraction using a commercial-grade machine is utilized to agitate the solution and cleanse the fibers.
The carpet is rinsed to remove any cleaning product residue
The excess water, along with the dirt is removed.
Your carpets will be dry and ready for regular use within just a few hours.
Call (267) 365-3679 today to schedule your carpet cleaning.
---
Call for FREE Carpet Cleaning Quote
---
WHAT CUSTOMERS ARE SAYING:
5★★★★★ - "Great deep organic carpet cleaners."

Kylie J, Carpet Cleaning in Wyncote, PA

2019-07-27

5★★★★★ - "Great organic deep carpet cleaners."

Peter M, Carpet Cleaning in Manayunk, PA

2019-05-28

5★★★★★ - "Fantastic carpet cleaning service. All the stain on my carpet came out."

Richard D, Carpet Stain Removal in East Falls, PA

2019-05-28

5★★★★★ - "They are good at there job."

Mar B., Area Rug Cleaning in Camden, NJ

2019-04-29

5★★★★★ - "When it comes to carpet cleaning they are the best"

Rick H, Carpet Cleaning in East Falls, PA

2019-04-29

5★★★★★ - "Excellent carpet cleaning service. The technician did some magic to get rid of the stains on my carpet."

Alex Baker in Philadelphia, PA

2019-04-04

5★★★★★ - "I had my oriental rug cleaned by them. It came back looking new."

Tammie J., Area Rug Cleaning in Glenside, PA

2019-03-27

5★★★★★ - "Wonderful carpet cleaners. I will call again."

Jana T., Carpet Cleaning in Roxborough, PA

2019-03-27

5★★★★★ - "I had them clean my upholstered couch. They brought it back to life."

Jeffrey M, Upholstery Cleaning in Hollywood, PA

2019-03-27

5★★★★★ - "My parents left me a very expensive karristan rug. It's been collecting dust in my storage for years. One day I opened it and noticed little eggs all over the rug. I was very upset I didn't want to throw out something my partner left me. I searched for a rug cleaning company near me. I found them and called. The office was very knowledgeable and gave me all types of advice. I decided that it would be better to let them clean my rug. It took almost 2 weeks but my rug came back fresh, and egg free."

Thomas, Area Rug Cleaning in Philadelphia, PA

2019-02-27

5★★★★★ - "I bought a new rug, and after a week it got stained by my dogs. I was livid it was brand new. Not knowing what else to do, I googled oriental rug cleaning. When I clicked on certified green team I found so much helpful info on their website, that I decided to go with them. The office was very helpful in booking me an appointment right away. When the tech came he offered a special type of rug cleaning process, and it took out th me stains! I am very happy with the service, and price I paid."

Louis G., Area Rug Cleaning in Roxborough, PA

2019-02-27

5★★★★★ - "My couches are very old and I never had them cleaned. I'm not one to throw things out. So I looked for an upholstery cleaning company. They came out the next day, and I am shocked at how clean my upholstery now looks. Thank you certified green Team fit the excellent upholstery cleaning service."

Mason N, Upholstery Cleaning in Philadelphia, PA

2019-02-27

5★★★★★ - "Amazing job on cleaning carpet, very professional and very prompt too."

Anonymous, Carpet Cleaning

2019-01-17

5★★★★★ - "Swift carpet cleaning, no selling points just great carpet cleaning service. I will use them again."

Alexis Smith in Allentown, NJ

2019-01-15
---
Call for FREE Carpet Cleaning Quote
---