Commercial Carpet Cleaning in Wyndmoor, Pennsylvania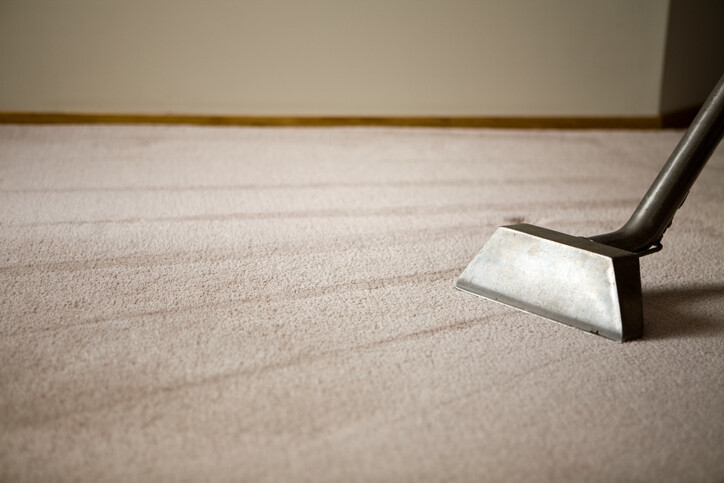 Looking for a commercial carpet cleaner in Wyndmoor? Whether you need immediate service prior to an important client visit, or wish to save money on keeping your commercial carpets clean in Wyndmoor with a maintenance program, Certified Green Team can help. Certified Green Team has been in the carpet cleaning business since 2016, providing superior carpet cleaning for commercial clients in Montgomery County, Pennsylvania. For superior commercial carpet cleaning in Wyndmoor, PA, call (267) 365-3679. Ask about our flexible maintenance contracts.
---
Call for a FREE Quote
---
Clean Carpets by Certified Green Team Make Great Impressions
In the business world, perception is reality. Clean office carpeting reflects your attention to detail and shows that you care about your business. Wyndmoor's commercial carpet cleaning professionals at Certified Green Team will make sure your carpet looks its best every day you're open for business. We offer exceptional one time and routine carpet cleaning for businesses in using quality cleaning solutions and state of the art equipment. Certified Green Team has been in the carpet cleaning business for more than 7 years. Put that experience to work for your company.
Call (267) 365-3679 to find out how you can put your best foot forward with an immaculately maintained Wyndmoor carpet.
Certified Green Team's Immediate and Carpet Cleaning Maintenance in Wyndmoor
Certified Green Team offers both immediate and routine carpet cleaning services for local businesses, to best meet the needs of our valued customers. If you've experienced a spill, not to worry! We'll get a crew out quickly to remove it and protect your carpeting investment. Call (267) 365-3679 for carpet stain removal in Wyndmoor. Carpet cleaning needs change week to week and even day to day, depending on your circumstances. Steam cleaning Wyndmoor commercial carpets extends the life of your carpet investment when spills and dirt from special events are taken care of quickly. Carpet cleaning by Certified Green Team can be scheduled whenever you need it,
before & after a special event
to minimize the worn appearance of high-traffic areas
spot & stain removal
odor removal & deodorizing
and more. Call (267) 365-3679 today.
Carpet Cleaning Maintenance Programs can be scheduled during weekends and off-hours, to minimize disruption to your employees and customers. Call (267) 365-3679 to inquire about our cost-effective carpet maintenance programs and leave your carpet cleaning requirements to us.
---
Call for FREE Commercial Carpet Cleaning Quote
---
WHAT CUSTOMERS ARE SAYING:
5★★★★★ - "Great deep organic carpet cleaners."

Kylie J, Carpet Cleaning in Wyncote, PA

2019-07-27

5★★★★★ - "Great organic deep carpet cleaners."

Peter M, Carpet Cleaning in Manayunk, PA

2019-05-28

5★★★★★ - "Fantastic carpet cleaning service. All the stain on my carpet came out."

Richard D, Carpet Stain Removal in East Falls, PA

2019-05-28

5★★★★★ - "They are good at there job."

Mar B., Area Rug Cleaning in Camden, NJ

2019-04-29

5★★★★★ - "When it comes to carpet cleaning they are the best"

Rick H, Carpet Cleaning in East Falls, PA

2019-04-29

5★★★★★ - "Excellent carpet cleaning service. The technician did some magic to get rid of the stains on my carpet."

Alex Baker in Philadelphia, PA

2019-04-04

5★★★★★ - "I had my oriental rug cleaned by them. It came back looking new."

Tammie J., Area Rug Cleaning in Glenside, PA

2019-03-27

5★★★★★ - "Wonderful carpet cleaners. I will call again."

Jana T., Carpet Cleaning in Roxborough, PA

2019-03-27

5★★★★★ - "I had them clean my upholstered couch. They brought it back to life."

Jeffrey M, Upholstery Cleaning in Hollywood, PA

2019-03-27

5★★★★★ - "My parents left me a very expensive karristan rug. It's been collecting dust in my storage for years. One day I opened it and noticed little eggs all over the rug. I was very upset I didn't want to throw out something my partner left me. I searched for a rug cleaning company near me. I found them and called. The office was very knowledgeable and gave me all types of advice. I decided that it would be better to let them clean my rug. It took almost 2 weeks but my rug came back fresh, and egg free."

Thomas, Area Rug Cleaning in Philadelphia, PA

2019-02-27

5★★★★★ - "I bought a new rug, and after a week it got stained by my dogs. I was livid it was brand new. Not knowing what else to do, I googled oriental rug cleaning. When I clicked on certified green team I found so much helpful info on their website, that I decided to go with them. The office was very helpful in booking me an appointment right away. When the tech came he offered a special type of rug cleaning process, and it took out th me stains! I am very happy with the service, and price I paid."

Louis G., Area Rug Cleaning in Roxborough, PA

2019-02-27

5★★★★★ - "My couches are very old and I never had them cleaned. I'm not one to throw things out. So I looked for an upholstery cleaning company. They came out the next day, and I am shocked at how clean my upholstery now looks. Thank you certified green Team fit the excellent upholstery cleaning service."

Mason N, Upholstery Cleaning in Philadelphia, PA

2019-02-27

5★★★★★ - "Amazing job on cleaning carpet, very professional and very prompt too."

Anonymous, Carpet Cleaning

2019-01-17

5★★★★★ - "Swift carpet cleaning, no selling points just great carpet cleaning service. I will use them again."

Alexis Smith in Allentown, NJ

2019-01-15
---
Call for FREE Commercial Carpet Cleaning Quote
---